Our goal is always to provide a reliable range of high quality RS branded products that meet or exceed your expectations. By carefully sourcing our products from the most reputable manufacturers, RS is able to offer you an assurance of high quality.
Committed to meeting our Corporate Social Responsibility goals, we conduct site and facilities audits with all direct suppliers to ensure they operate within strict ethical trade guidelines.
In addition, we get our qualified engineers to evaluate products we source onsite in our own dedicated laboratory facility. This ensures that each item you buy from us is totally reliable and fit for use.
Our rigorous testing procedures also ensure that RS branded products comply with the relevant statutory requirements – and that they meet or exceed claimed and published specifications. We have been testing products in our own laboratory for over 30 years and work closely with our suppliers, third party agencies and regulatory authorities to continuously develop and deliver high quality products.
All of which means you can have total confidence in RS branded products.
Passing the quality test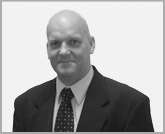 Meet Alan Lund, Group Product Compliance Manager
In a world of constant change and continuous technological development, a new or replacement product is never far away - and they all need to be tested. This is where our dedicated testing laboratory run by Alan Lund, Group Compliance Manager, comes in.
"As a company, we're focused on always offering the highest quality products and there's a constant stream of products that need to be checked for compliance, often down to component level. Our lab has the capability to carry out a range of specialist procedures, for example to check for RoHS compliance using EDXRF where appropriate. We also have advanced expertise across the full range of electrical testing procedures.
Many vendors simply import and sell without checks and this cannot be in the ultimate interests of anyone, particularly the customer. So when buying from the RS Essentials range, you can be confident you're getting outstanding quality and value."